How does Viber Spy work?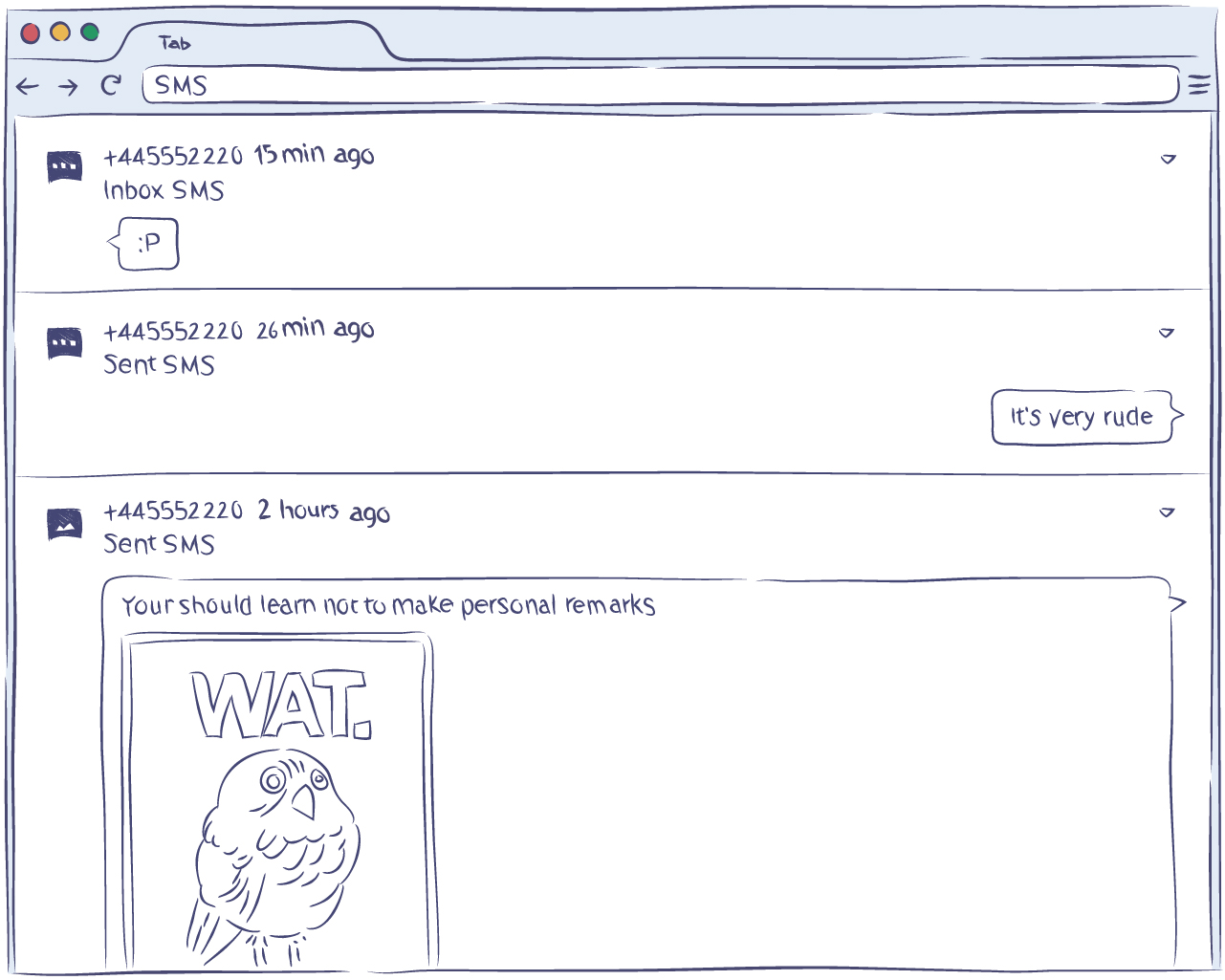 The answer is simple: it runs in the background, usually going unnoticed by the device's user, and collects data from device's Viber, WhatsApp, Facebook and Web browser. The app is effectively hidden from the user, which makes it rather hard to discover (unless you know what you're looking for).
In addition, it has been optimized to go easy on the device's battery life, so the tracked user won't experience any noticeable battery life decrease. The Viber log created by Viber Spy free app is available for you to view and download any time in your online account at Hoverwatch.
Nothing stops Viber Spy from working properly
The logs will be created and delivered to you even if the user chooses to erase the messaging history in Viber. You'll have access to the exact date and time when every message was sent, the contacts list, and the files shared in a conversation even if they are deleted shortly after sending.
This is true not only for Viber, but also for WhatsApp and Facebook Messenger apps. Viber Spy works in the same way for mobile browsers: you'll be able to view the tracked user's browsing history and downloads even if they were using Private/Incognito mode.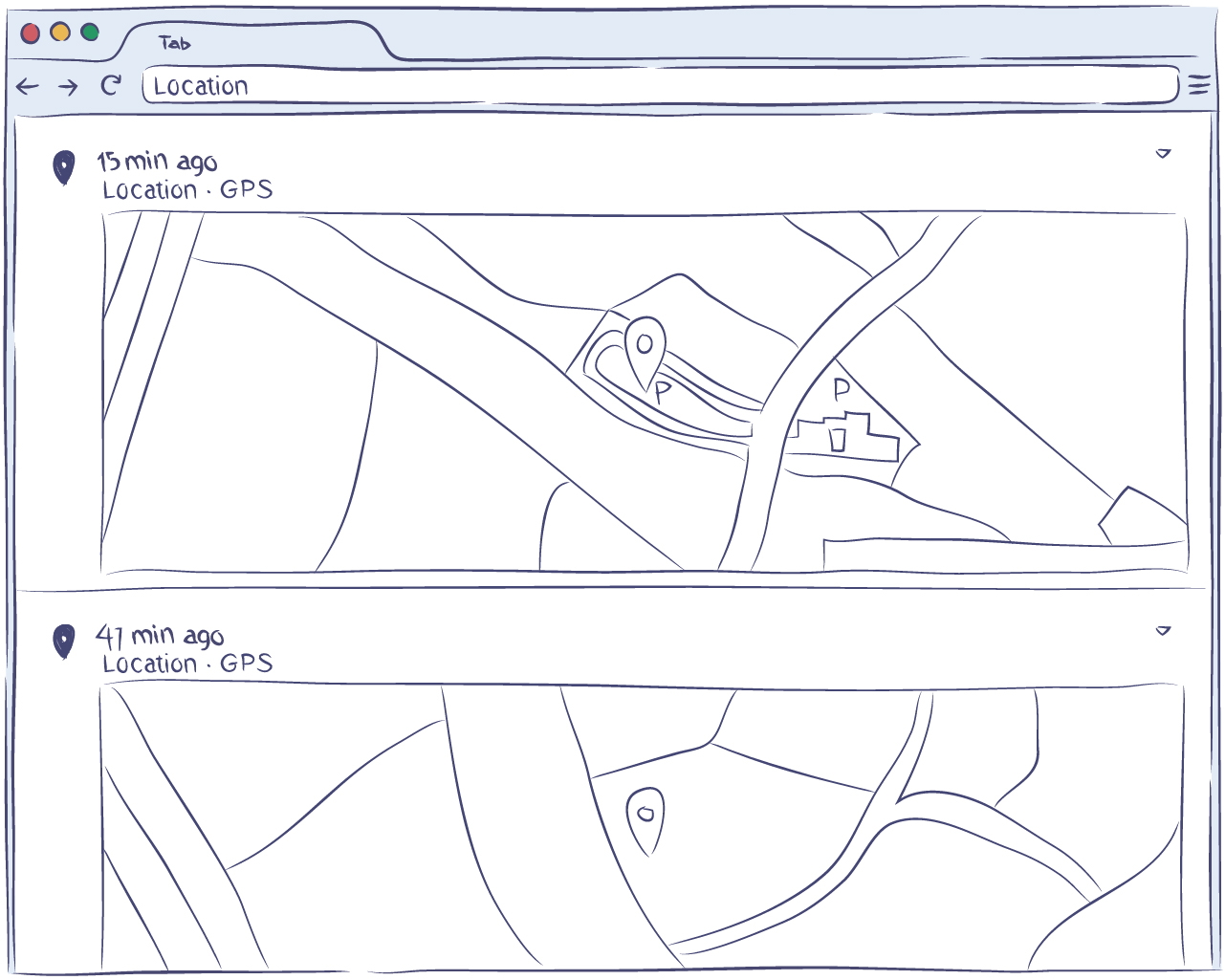 Other features
A couple of other useful functions that you'll find in Viber Spy app are location tracking and SIM card lock. If you activate location tracking, you'll have a log of all user's movements and positions during the day in your account, as well as the ability to monitor their current location.
The SIM card lock function will notify you if the user has replaced the SIM card in their device. In addition, you can make sure that the phone's front camera takes a shot every time someone unlocks the device. This happens discreetly, and the resulting photos will be sent to your account, where they are always accessible for you to view. Using this feature, you can gain a valuable insight into how often the device is being unlocked by an employee (or maybe your child at school), so you have an idea of how often they get distracted from work or studies.
If the targeted device is used by multiple people, these photos could also help you identify who sent a particular message or googled a particular phrase. Finally, should the device get stolen or misused, there's a good chance that the culprit's face will be photographed the first time they unlock the device.
Compatibility
Viber Spy free app is available for Android, Windows and Mac OS devices. While it is compatible with the vast majority of computers, you'll have to make sure that it is fully compatible with the ANdroid phone that you intend to track.
First of all, it has to run Android 4.0 or higher, otherwise you won't be able to install and use the app. Second, the phone will have to be rooted for some functions (retrieving Facebook messages, for instance). However, most functions, including complete Viber log, will be available even on an unrooted device.
Monitoring someone's phone is now a piece of cake
Viber Spy from Hoverwatch is a great way of asserting some control over the smartphone activities of your employees or children. If you're worried that your staff members are using corporate devices for their own private purposes, Viber Spy will help you check whether your suspicions are true or not.
If they are, it'll provide you with an instrument for identifying the procrastinating employees and confronting them with proof of their misbehavior. If you're a parent concerned about your child's safety or focus during school (or both), Viber Spy is an invaluable tool for tracking just about everything your child can do with his/her smartphone.
You'll no longer have to receive reports from school saying that your son plays video games during classes or call your daughter multiple times trying to find out where she is. All you have to do is install the Viber Spy free app on your child's smartphone and then use your account to access the most up-to-date information about his/her activities and location.
How to install Viber Spy