If the users use photos, images or audio recordings in their conversations, all these files will be saved as well. They can be viewed in your user panel from any device with Internet connection.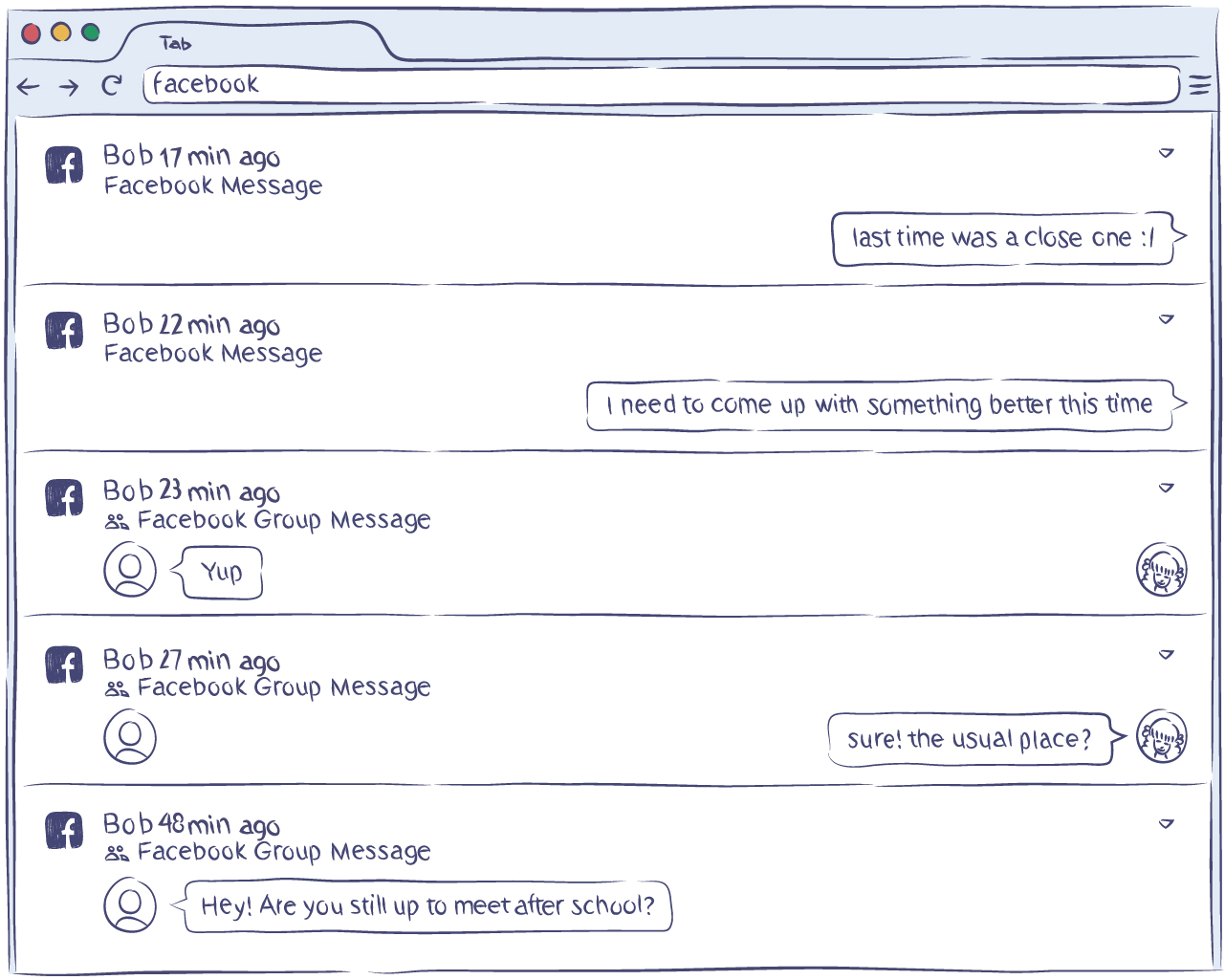 Besides saving Facebook messages, Facebook spy allows you to save all the conversation threads in the popular WhatsApp messenger. The device must be rooted to save Facebook messages.
If the software is installed on the Android-powered device with root rights then saving of Facebook and WhatsApp messages is performed automatically, and there is no need for any additional settings.
Why is this feature useful?
Nowadays, it's difficult to find a person who is not on Facebook and the chances are that your employees or children are not an exception. This Facebook spy feature can help you read all the messages that were sent using Facebook messenger, and you can be sure to know a lot of interesting information just by browsing through the conversation threads.
You can read all the messages, view the images, and even listen to the audios exchanged by the users, which is very useful and will help you understand how much time is spent by the target device user on this popular website.