How to Track Line Messenger
Tracking activities on Line is not just about reading private chats, it is a way to protect someone you care about. The Hoverwatch Line Tracker app is a one-stop solution to monitor activities on the target device, including tracking chats on Line, Facebook, WhatsApp, and other messengers..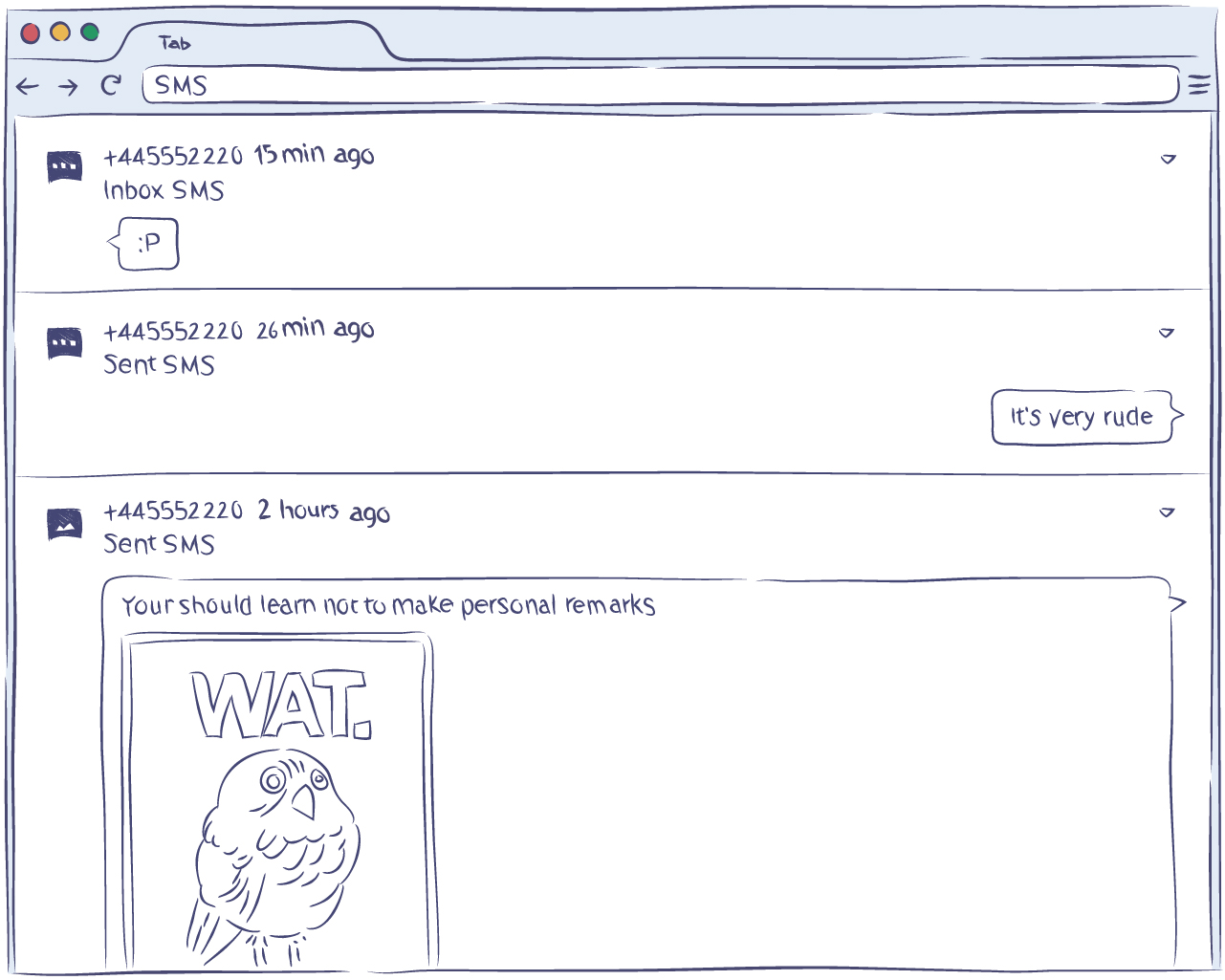 Monitoring Line Messenger chats may seem challenging. However, the great news is that you do not have special skills to read chats. In fact, look no further for computer experts, as you can read messages and monitor all other in-app activities yourself using the Line Messenger Tracker app.
Most users looking to track messages in the Line chat are parents, who want to keep their kids safe.
What is Line Messenger Tracker?
Line does not provide an official tool for monitoring the activity of its users. Moreover, the Line team does everything in its power to keep user activity private. Therefore, you have to use third-party solutions, such as special trackers, to track Line Messenger activities.
The Line Messenger Tracker app is a turnkey tool for monitoring any activity occurring on Line Messenger:
Received and sent messages
Contact list, including inquiries
Shared photos and other files
A tracker app allows you to remotely monitor all the activity of the target user. Moreover, the tracker significantly expands your possibilities. For example, Line does not offer you any way to track the target user's location. However, with a tracker app, you can do just that.
When choosing how to track data from Line Messenger for free, security is essential. There are not many working solutions that you can use to track Line Messenger.
Paying for Line tracking apps is worth it, as you get access to a full-featured tool, and most importantly, a genuine way to monitor the target device.
How to Choose the Best Line Tracking App
On the surface, it seems daunting to decide on one of the many monitoring apps for Line. Most people are unfamiliar with such apps and, therefore, it is normal if you do not know how to choose among the many options.
Start with your goals. Consider what exactly you want to track:
A good tracker app can keep track of all the information, but the best tracker can do even more.
It is unlikely that the target chats only on Line. Today, most people have accounts on several messengers and social networks, such as Line, WhatsApp, Viber, and Facebook. Therefore, to get a broad picture, it is ideal to monitor activity on all major platforms at once.
The best monitoring apps go beyond messengers and social networks by monitoring calls, SMS, and other activities on the phone to create the clearest picture of the target. The same applies to monitoring activities on all types of devices, including smartphones, computers, and tablets.
The best Line Messenger spy tool must allow you to monitor the target device remotely. You will want to find an option that you can set up once and monitor all activity in a single personal account from any device. Remote monitoring greatly simplifies the process and will allow you to monitor the target device without being noticed.
At the same time, a good tracker should not require you to figure out any complicated settings. It should be easy to set up and use. Ideally, the process should be no more difficult than using Line Messenger itself or a personal email account. An advanced visual dashboard, extended list of filters, and clear navigation is where you will surely see the true value of such trackers.
In addition, the best Line spy app should not require you to be in the contact list of the target. Being in their contact list is not always possible and has nothing to do with monitoring.
The Hoverwatch Line tracker offers all of this and more. Hoverwatch is a full-fledged tracker that allows you to spy on any activity in the Line Messenger and offers features that go far beyond Line Messenger tracking. You will be able to remotely monitor activity in Line and other messengers and social networks.
What is the Best Way to Monitor Line Messenger?
The tracker app for Android devices is a good monitoring tool. You can gain full access to all information thanks to device monitoring. Simply put, you will see everything that the user sees themselves.
Even if you get one-time access to the target's chats, you will not be able to follow the conversations further. Therefore, a tracker is not only the simplest solution, it is also the safest.
Spying on Line Messenger does not have to be hard. No one should have to jump through hoops searching for the best monitoring tool for Line messenger. Hoverwatch is an all-in-one solution for parents who wants to monitor Line chats or track any other activities.
How to install Line Tracker