3 Ways to Track a Phone Free and Remotely
You can track a smartphone in at least 3 ways. We have collected all the ways to remotely track a phone. The good news is that you do not need to root or jailbreak your device. These are simple, smart and convenient options. We have tried all the methods and are sure that you can use them all in 2022.
The best way to track a smartphone
Monitoring application is the best way to get location of any device – either a smartphone or a tablet. This solution combines all the benefits and has almost no drawbacks
Hoverwatch is a special software through which you can not only monitor the movement of the phone and learn the phone location, but also collect additional information:
Outgoing and incoming calls
To whom a person wrote SMS or sent message in social networks
What sites are visited
And so on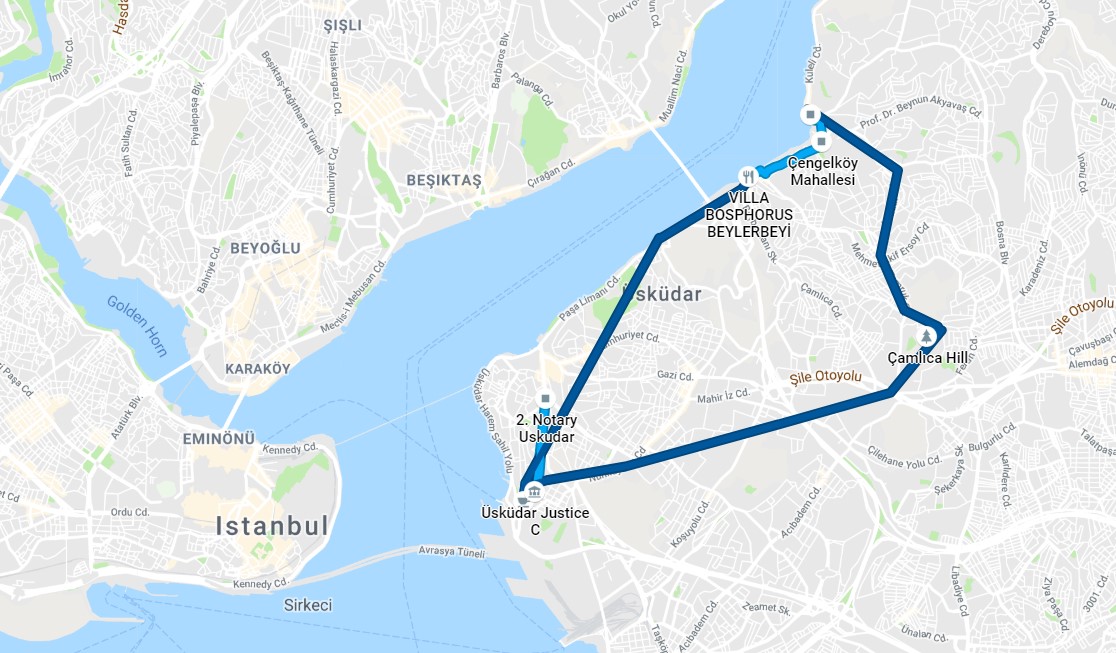 Tracking phone location on the map online
In simple words, Hoverwatch is an all-in-one solution. You will learn much more than a simple position. However, if your aim is tracking, you will get what you want. You will have:
Tracking 24 hours per day
Real-time location
Location history
Detailed reports
Easy access through a control panel
Both GPS system and the signals from Wi-Fi spots closest to the target device can be used as the sources of data to track phone location.
The signal obtained with the help of GPS is highly accurate. While the signal received using Wi-Fi spots is less exact but requires less battery power.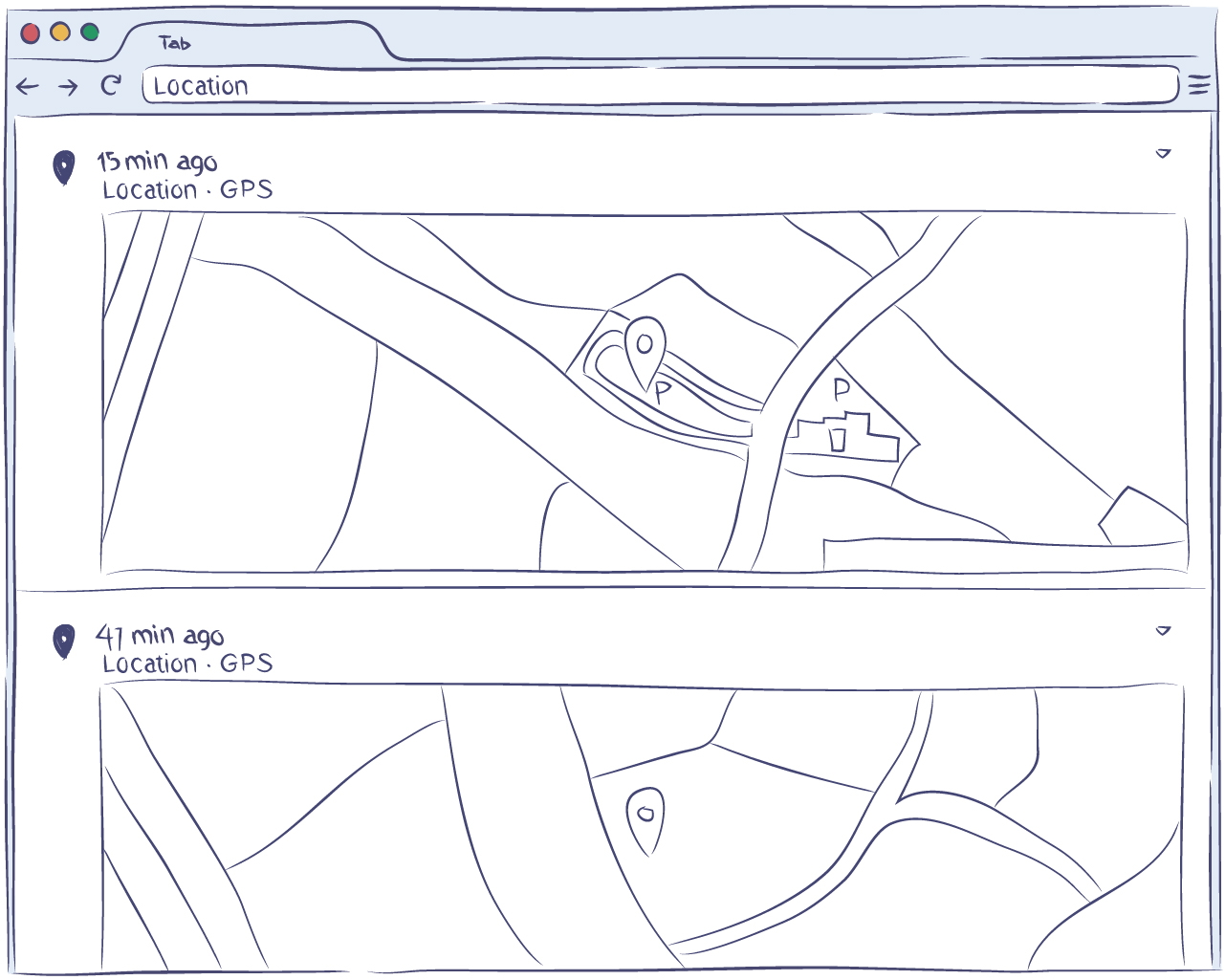 sources: GPS, Wi-Fi and GSM
The frequency of tracking can be changed at any time in your personal account.
You can view the current location of a user and the route of commuting on the detailed map in the account. It can be accessed from any device with Internet connection. Now that you know how to secretly track a cell phone location for free, you don't have to worry where your children or employees spend their time.
Target device geolocation spots are marked on the map (OpenStreetMap) with blue dots. If a user has been noticed in a certain spot many times, the color of the dot gradually changes to red. Clicking the dot on the map allows you to zoom in on it.
In the upper right corner of the user panel window, you can find control buttons. If you click Play (">"), the Cell Phone Tracker will show you the route of the device within the chosen time frame with the help of lines.
How to track a phone without installing an app
You have to use Google Maps. This service has a great feature – location history, where you can see all movements that the target device makes. For example: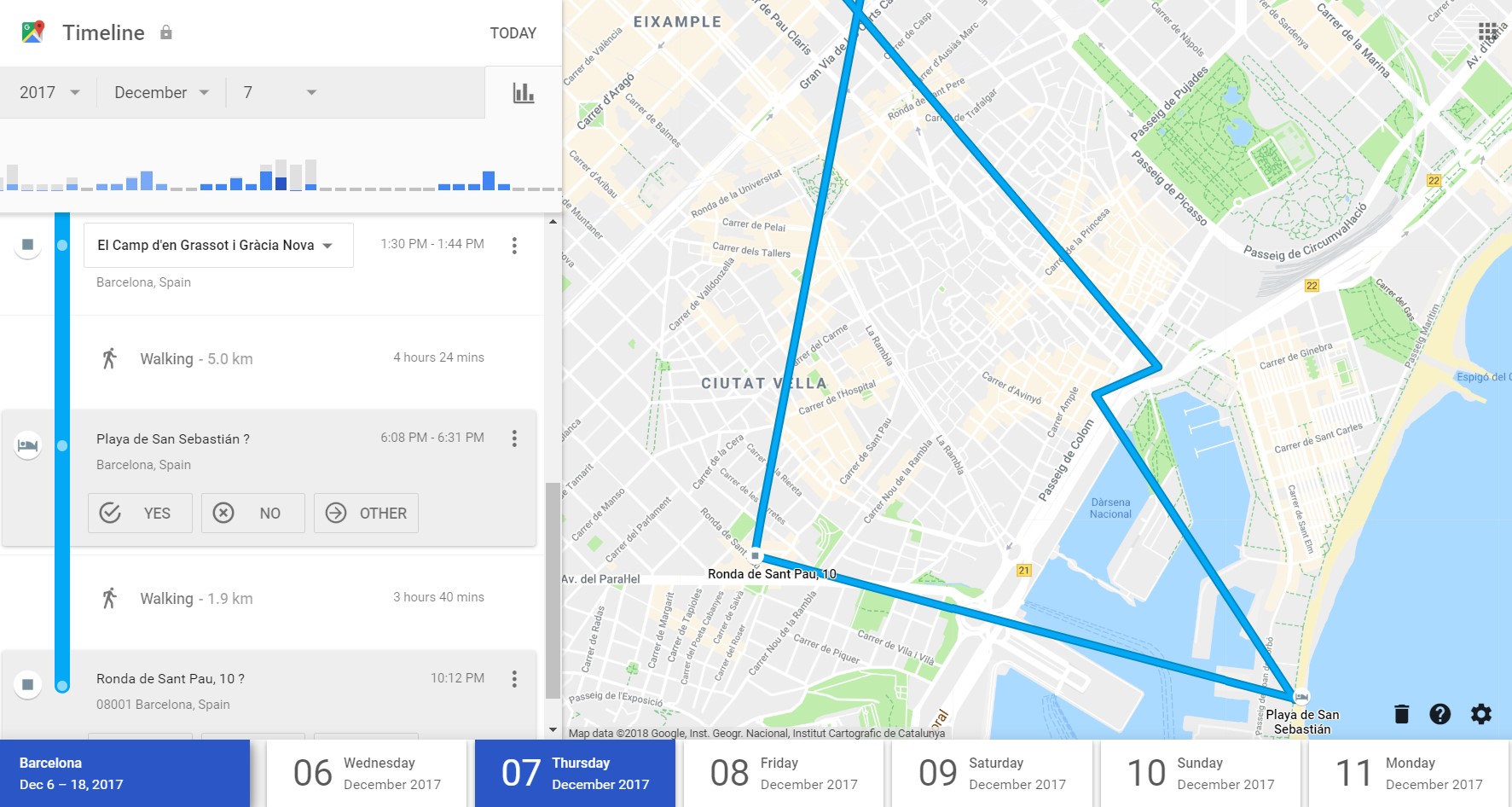 Google location history
Looks awesome? You can see movements on the map for every single day. However, there is also a big drawback - all data is from the past. You cannot monitor in real time. If this does not scare you, take the following steps:
Log into your Google account; you must be logged into the same account on the target smartphone and computer.
Open and find the setting button and switch on the location history feature. You can do the same on this page.

Tracking on Google map
To stay hidden, set up your Timeline. Disallow all emails from the service. Each quarter, Google sends timeline highlights to the inbox. Even if you created a new email account and you are the only one using it, on the mobile phone (Android or iOS), a report notification could show up.
iPhone users can use a pre-installed app – Find My iPhone. If you have access to someone's iCloud account, you can use this feature as well. Thanks to the app, you can see the approximate location of the target device. You cannot use it to see location history, as this feature isn't well-developed.
As you can see, both options have some limitations. Yes, they work, and you can even learn some information from them, but we can't call it real tracking.
Smartphone location via the Mobile Location Tracker app
We understand that the basic features of Google Maps and Find My iPhone might not be enough. If that's the case, try the Mobile Location Tracker app. It is a software category, and different developers offer their own products.
Such applications can be used not only for tracking device, but also for sports or any other activities. They have only one feature – to track a location via GPS. Some of the apps even work without Internet, and use satellite connections. To find such a solution, visit the official app stores:
Google Play for Android
iTunes for iOS
For example, you may find RealTime Free Tracker, GPS Phone Tracker, Real-Time GPS and so on.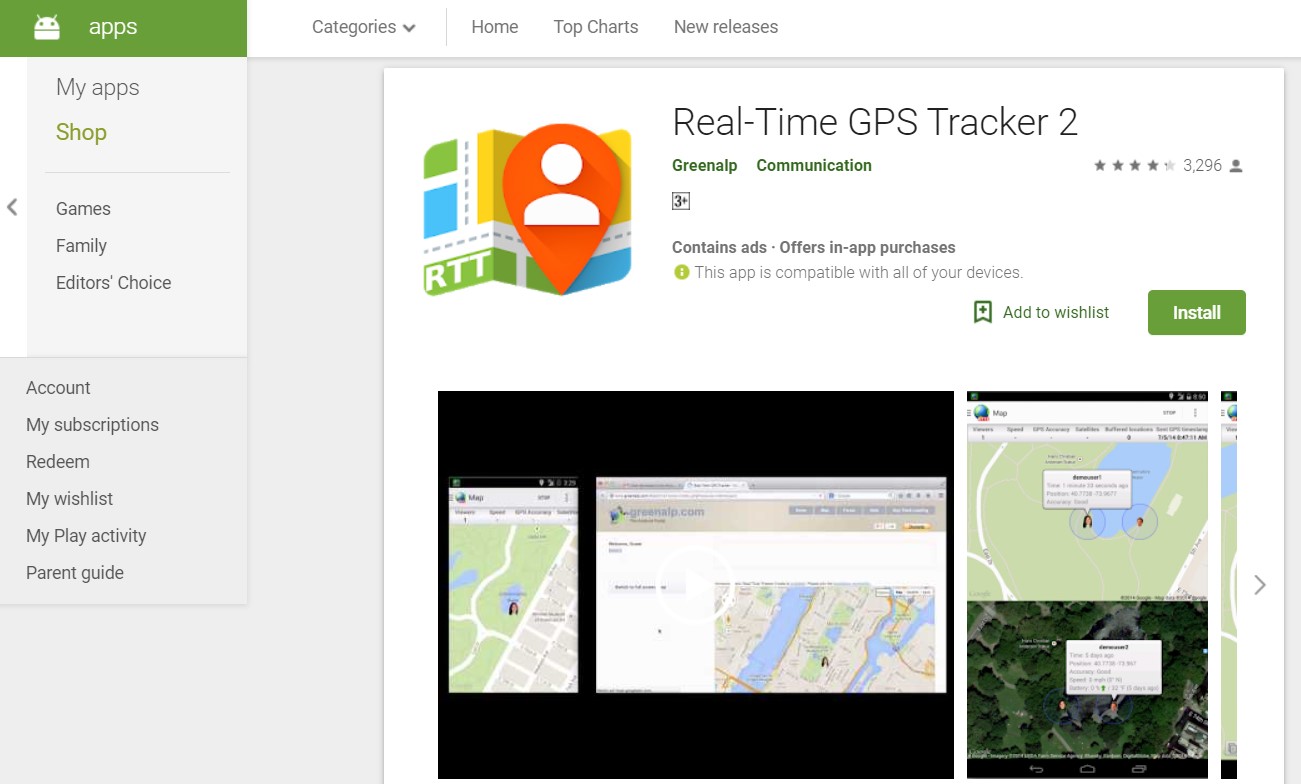 Tracking
5 reasons to track a phone
Tracking a phone is the process of monitoring the device's location, including where it is right now or where it has been. Usually GPS is used for tracking, but the process can also be based on the Internet or mobile network technologies.
Through monitoring, you will get raw coordinates or information superimposed on a map. The last option is more convenient, as you can determine what is going on if you get a picture like this:
The technology is available everywhere GPS, the Internet or mobile networks exist. In 2022, this is almost everywhere, so the feature is available in the USA, Europe, Asia, Africa and Australia. Of course, sometimes the accuracy can be worse than expected, but in terms of standards, GPS has a position accuracy of 5 meters. If several methods are used at the same time, the position accuracy will be even better!
There are at least 5 reasons to use the tracking feature on an Android or iOS smartphone:
Always know where your device is
See where your child or employees were
See how much of a distance you have covered
Remember your activities
Have the long history
The reason isn't as important as the knowledge of how to track a smartphone. Below we will discuss 3 ways to do it.
Sometimes the term "tracking" is used to describe a wider topic, such as monitoring activities. For example, one can track not only a location, but also calls, SMS, messengers and so on. On this page, we'll concentrate on geo-location.
What to choose in 2022
To select the best option, you must define the selection parameters. Ours are:
Remain hidden
Access to recorded information and information in real time
Convenient and remote access to all collected data
Ability to learn more than location
Maximum position accuracy
If your requirements are the same as ours, feel free to choose one of the monitoring apps. Try Hoverwatch first; if you do, you probably will not need any other tool. Follow 3 simple steps:
Download the app
Install the app on the target phone
We can predict your question – what if you do not have access to the target device? How do you track a phone without having access to it? Scammers claim to offer tracking functions without your having to touch the phone. This is a hoax; if you do not have access to the phone and do not know its iCloud or Google password, there are no options.
Installation video