Even if the user has turned off both GPS and Wi-Fi on the target device, the software is still able to track cell phone location with the help of known cell phone towers (GSM).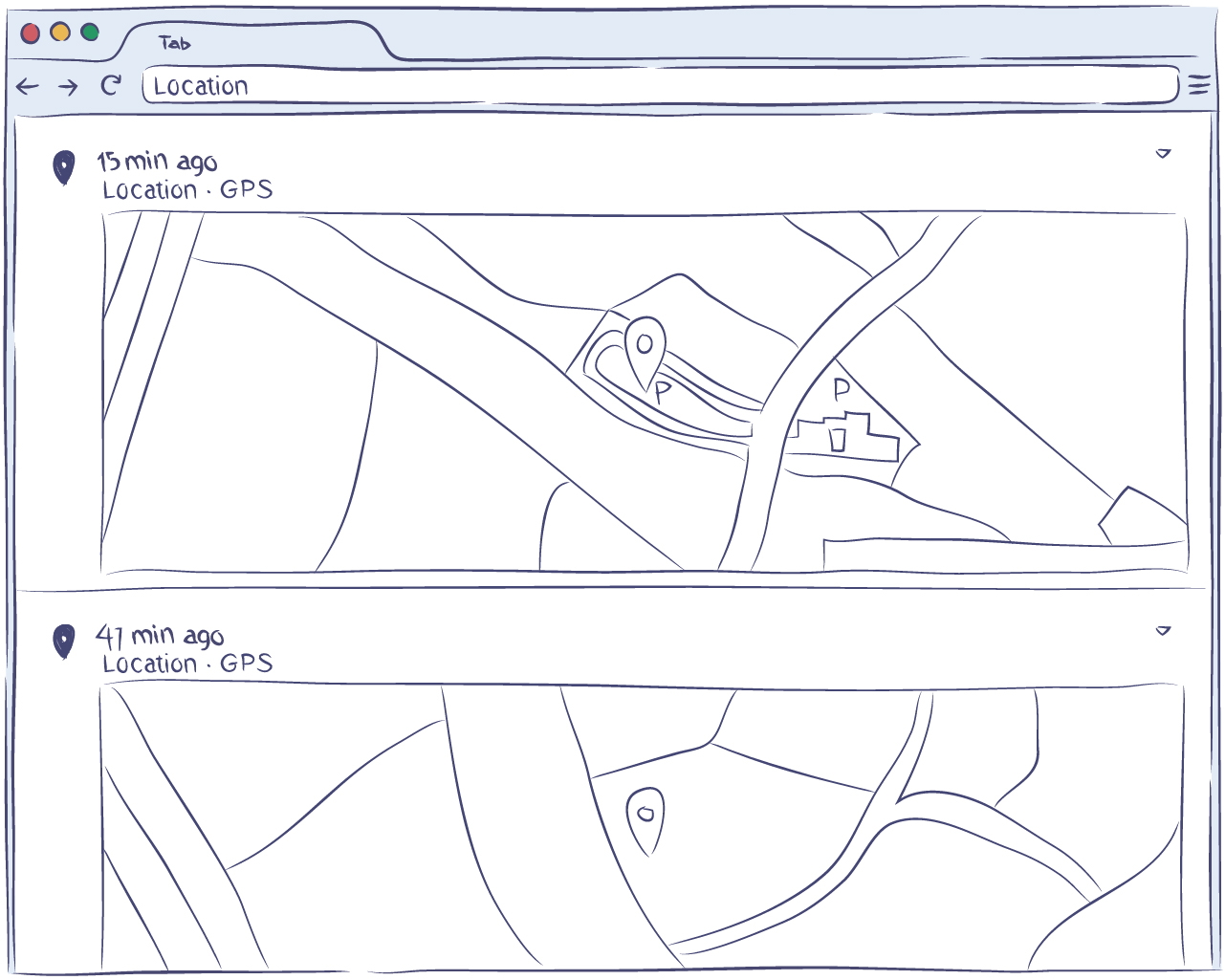 Track cell phone location with GPS and Wi-Fi
The frequency with which the software will track a cell phone location for free can be changed at any time in the personal account.
You can view the current location of a user and the route of commuting on the detailed map in the personal account. A personal account can be accessed from any device with Internet connection. Now that you know how to secretly track a cell phone location for free, you don't have to worry where your children or employees spend their time.
Target device geolocation spots are marked on the map (OpenStreetMap) with blue dots. If a user has been noticed in a certain spot many times, the color of the dot gradually changes to red.
Clicking the dot on the map allows you to zoom in on it.
In the upper right corner of the user panel window, you can find control buttons. If you click Play (">"), the Cell Phone Tracker will show you the route of the device within the chosen time frame with the help of lines.
You don't have to receive the root on the target device to save the information regarding location and relocations of the user.
Why is this feature useful?
Geolocation is a very valuable feature that can help you know where your employees or kids are at all times. You can't control your children and employees and follow them everywhere. But you don't have to worry when you can always see their whereabouts at any given moment.
When left uncontrolled, children can skip their classes. And using this app you'll always know if this happens. Also, the feature can help track a missing smartphone in case it gets lost or stolen.
How to Track Phone Location - video