All the calendar notes made on the target device are saved in your user panel and can be accessed online from any device with Internet connection.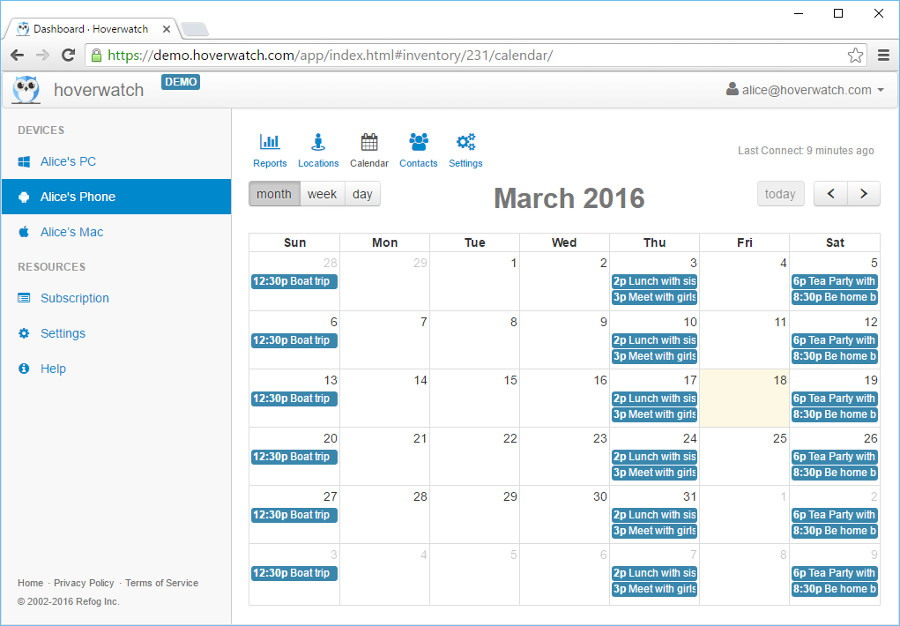 Cell phone tracking app - to do list
In addition to saving the calendar events, this cell phone tracking app allows you to save conversation threads (SMS, MMS, WhatsApp, Facebook), voice calls (list of calls and their audio recordings), visited websites, and many other features.
The function of saving the calendar entries is enabled in the software by default, so you don't have to make any changes in the settings to turn it on.
In some cases, after installation of the software, initial contents of the target device calendar are sent to the user panel with a slight delay. You may have to wait until the app synchronizes the data.
It's not necessary to receive the root on the monitored device to save the information from the calendar.
Why is this feature useful?
People tend to plan the majority of their events in the calendars on their smartphones. If you need to know what your children and employees are about to do, and where to go, this calendar tracking feature is very useful to you.
You can view all the reminders entered by the user and get an insight into their daily activities. In combination with SMS and voice calls tracking, the app gives you all the information you may need.