How to Track Kik Messages
Hoverwatch tracker is a safeguard for anyone who wants to protect their children in Kik Messenger. With the tracker, you get easy access to all online activities of the target. If you want to protect your child from cyberstalkers, online predators, and other online threats, Kik monitoring app is a handy way to read someone's messages on iOS or Android devices.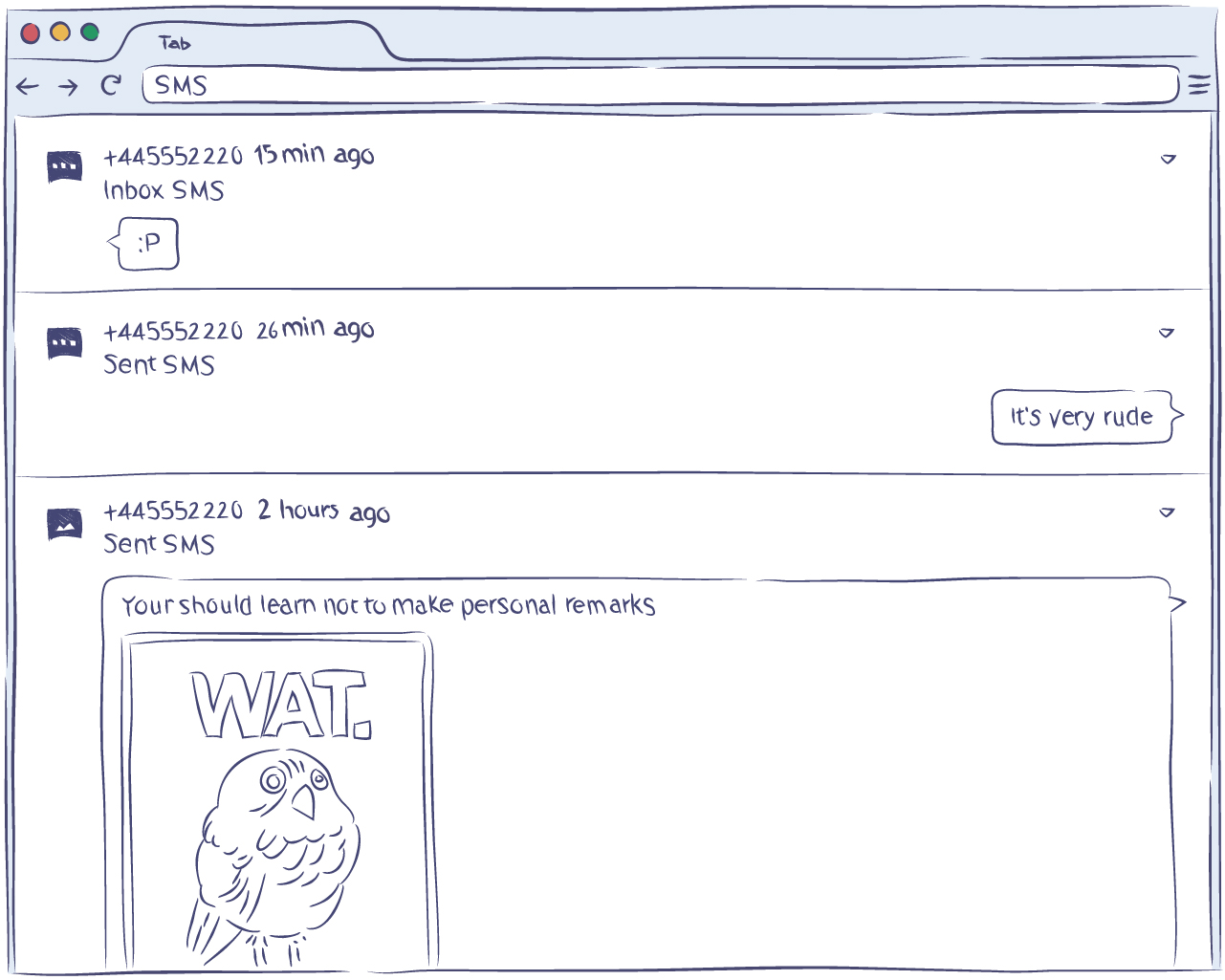 Kik does not provide built-in functionality for monitoring the activity of target users. Therefore, to track Kik messages and read the chats, you need to use third-party solutions.
When people look for the best ways to monitor Kik messages, they usually come up with the idea to use a tracking app
While the best way to monitor Kik Messages is to use trackers, let's look at both approaches.
How to Read Someone's Chats in Kik with a Tracker App
Kik tracker apps are a special software that allows you to remotely monitor all in-app activities. You can use them safely without any long or complicated preparations.
Trackers are elegant and provide everything you need. All you need to do is:
Sign up for Hoverwatch for free
Download and install the application on the target device
Choose the appropriate plan
Remotely monitor all activity in your personal account
The tracker app allows you to see all account activity in the same way that the user sees it on their own screen.
Kik monitoring app is also advantageous because of the price. While there are ineffective free trackers, if you choose among the paid options, the tracker fee is not comparable to what you receive. With the perfect balance of price and value: you'll be able to keep an eye on the right person and ensure their safety.
Which Kik Monitoring App is the Best in 2023?
Any lists such as "Top 5 Best Kik Spy Apps" will not answer your question and let you know which option is best for you. Tracking apps are similar, so you need to look for the best ones as well the right one for you based on your goals:
Keep your child safe from stalking or cyberbullying
Or anything you may want to discover by following chats and contacts
Kik is a popular messenger, but it is not the only one. Statistics indicate that most people use several instant messengers and social networks simultaneously. Moreover, you can not write off classic means of communication, such as phone calls and SMS.
Therefore, in order to get a broad picture of the target's activities, you need to monitor Kik as well as all other online activities. Therefore, when seeking an answer to the question of how to read chats and messages in Kik, you need to broaden your search to: how to monitor all online activities, including Kik Messenger.
Hoverwatch is the right solution for you to monitor all activity on Kik and beyond. With this one app, you will be able to:
Read all chats
View contacts
Track any other activity
Specifically, you can also read messages on WhatsApp and Facebook, check contacts, track your children's locations, and much more.
How to track Someone on Kik for Free
You will certainly come across offers for free trackers, but you will not get a tenth of the features offered by paid apps by going with these less effective options. In addition to poor functionality, you may be asked to create a new account every several days. One of the most frequently asked questions is: How to spy on someone's Kik Messenger for free?
Monitoring Kik chats with a full-featured tracker is no harder than using any other Android/iOS app. Hoverwatch Tracker is an all-in-one solution for anyone who wants to read someone's Kik chats or track any other online activities.
How to install Kik Tracker