How does Snapchat Spy work?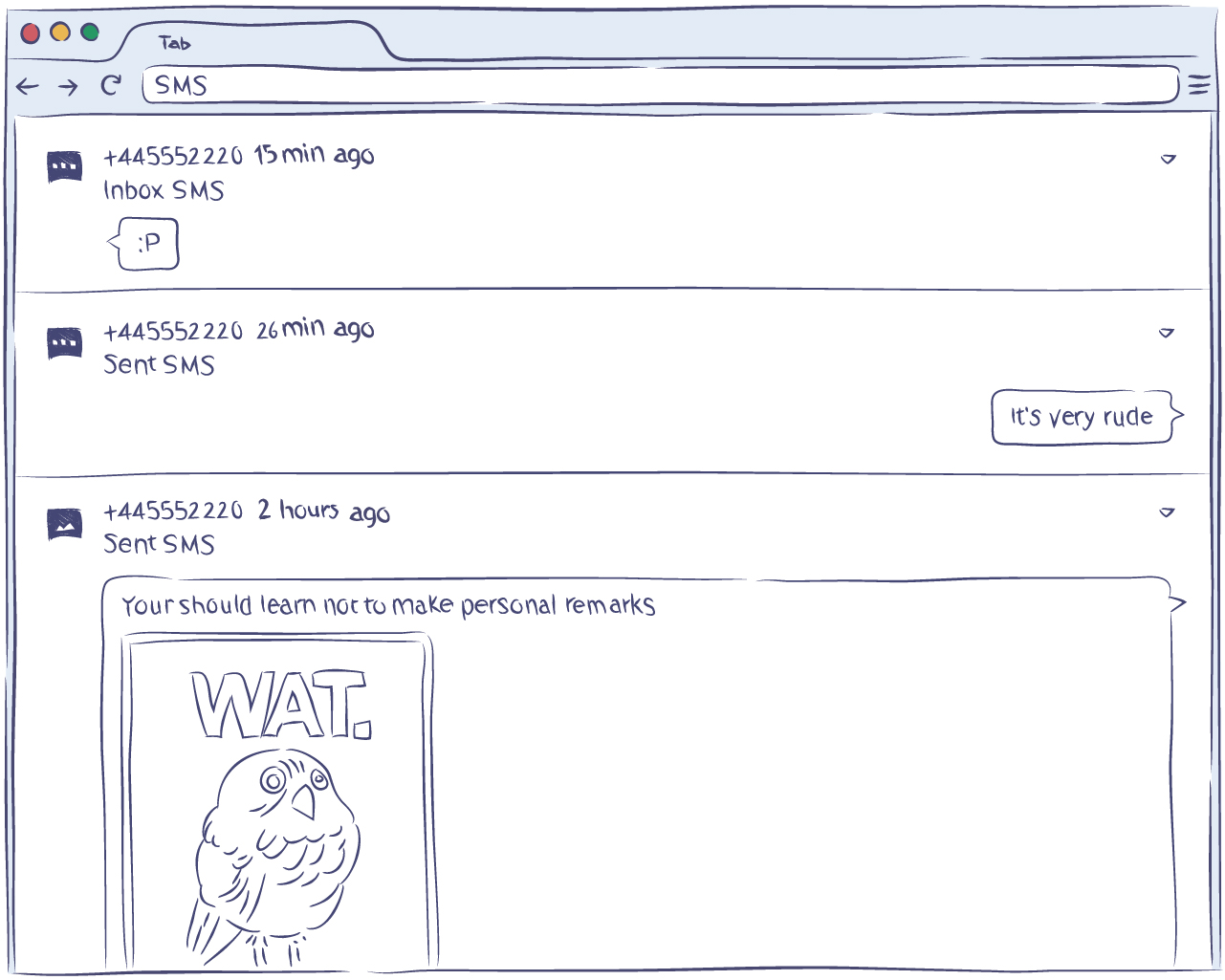 It runs in the background, essentially creating a log of not only Snapchat activities, but also just about anything a user can do with their smartphone. Thanks to the optimized algorithms, it won't drain the battery of the targeted phone even if it is recording the geolocation positions.
This, combined with the fact that the Snapchat Spy app won't be seen in the phone's menus or app lists, ensures that the monitored user won't accidentally discover the app on their phone and become wary of the spying. Snapchat Spy quietly collects data in the background and sends it to a server so that it can be accessible in your Hoverwatch account.
Choose from a variety of features
In addition, the Snapchat Spy free app from Hoverwatch will gather the same data for WhatsApp, Viber, Facebook Messenger, Line, Skype and a number of other popular IM apps (provided that they are installed on the tracked phone). SMS and MMS tracking are possible, too.
The shared files (videos, pictures, documents, audios) will be available for you to view and download in your account even if the user chooses to delete them from the messaging history in a social network or in the SMS app.
Snapchat Spy is also capable of recording calls, whether they were made using an IM app, such as What'sApp or Viber, or the SIM card.
The app will also create records of all user's Internet searches, downloads and browsing history even if he/she sets the browser in Private mode. What's more, you can configure Snapchat Spy to use the front camera on the phone to take a photo every time someone unlocks the device.
This is done discreetly, and the obtained pictures are also uploaded to your account on Hoverwatch. You can access them at any time you wish in the "Reports" sections of your account. Finally, you'll be notified every time the user replaces the SIM card in the tracked device.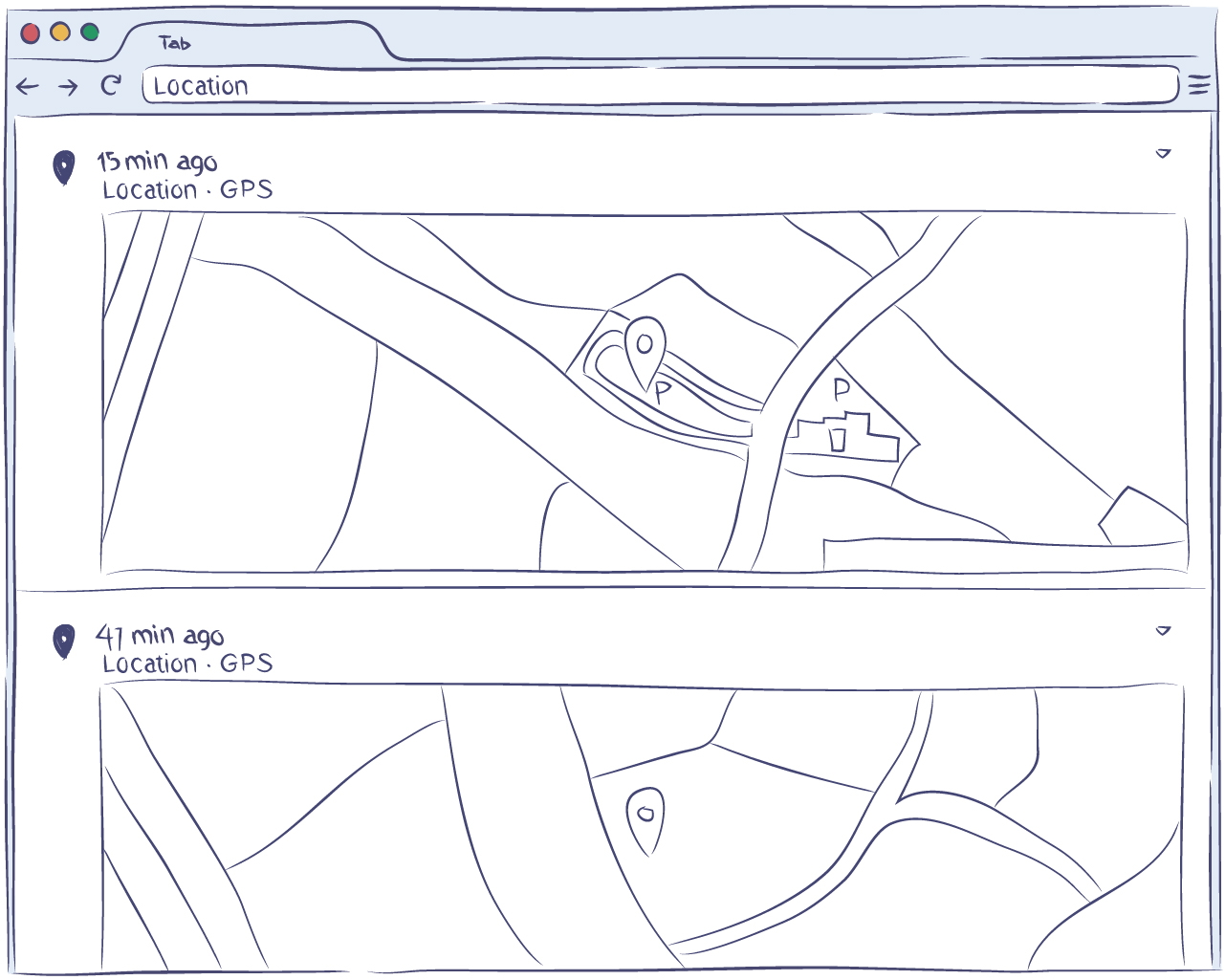 Tracking your employees and kids is now easy
Using Snapchat Spy is a very efficient technique to prevent your employees from doing their personal business during working hours. If your company uses social networks to reach out to existing and potential clients (which is highly likely), it is really easy for the employees to stray away from work and start chatting with a friend or colleague. Using the app from Hoverwatch to spy on Snapchat activity, as well as basically any other activity, on a corporate device is a great way to remind your employees about discipline and productivity.
Alternatively, Snapchat Spy can be used by parents who want to know what their child is doing with their mobile device. The geolocation tracking feature will allow you to always be informed about your child's location, so playing truant or going for a walk with friends secretly against your will are no longer possible.
In addition, you'll have access to everything your child writes and shares on the social networks, so you can be sure that they aren't exposed to any negative influences there. The best part is unless your kids are particularly tech-savvy, they won't even know that their devices are being monitored, so there won't be any fights or protests regarding their privacy.
Compatibility
It is currently available for Android mobile devices, Windows PCs, and Macs. You'll need administrator rights to install the programs on a PC or a Mac, but the Android installation doesn't require anything at all except access to the device itself. Snapchat Spy will be invisible to the phone's user even if the device is unrooted. The device must be rooted to get all the information about Snapchat and to get screenshots of the program. However, if you have an older device incapable of running OS Android 4.0 and higher, you won't be able to use Snapchat Spy on that phone.
Conclusion
All in all, if you are looking for a simple answer to a question like "how to spy on someone's Snapchat," your search is over because the Snapchat Spy app from Hoverwatch is a great way to do just that (and a lot more).
With a free account, you get the possibility to fully track up to 5 devices, which should be enough for private use. Snapchat Spy is easy to setup and use, it won't accidentally reveal itself to the tracked device's user, and it is also available to you for free in its full functionality.
How to install Snapchat Spy