Also, you will be provided with a secret personal number (PIN) at the end of the stealth smartphone spy installation process. You will have to type this number to launch invisible software if you need to change the settings or delete it. In most cases, you won't even have to do this, as all these operations can be performed online using a user panel.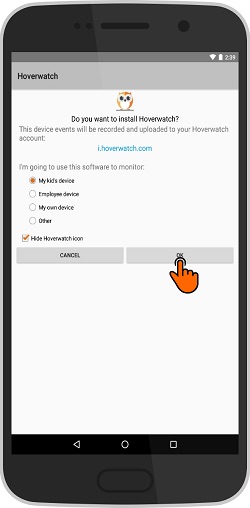 Hidden phone tracker
If you forget your PIN to open invisible software, you can always look it up in the user panel online from any device with Internet connection.
You don't have to receive the root on the target device to change your mode to invisible.
Why is this feature useful?
You children or employees may not realize what is good for them, so sometimes you have to take the situation into your own hands. Having invisible software will help you get the most accurate information and save your relationships with your kids or employees because they may not be too happy to know that you can track their cell phone activity.
Therefore it's quite useful to have an invisibility mode and know that your kids or employees didn't change their behavior because of the software on their smartphones.