During software installation, you can choose its operation mode – whether it will be hidden from the users. There is an option of leaving it completely visible or making it into a stealth keylogger.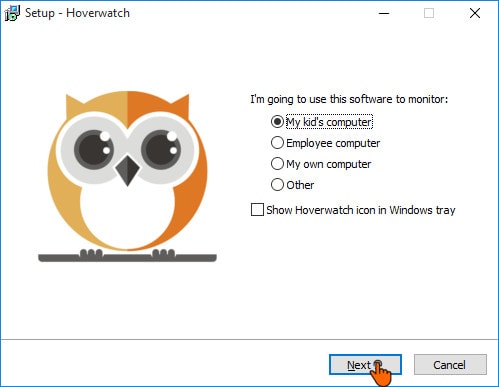 If you remove the tick in "Show Hoverwatch icon in Windows tray" then the software will operate in the hidden mode.
Attention! It's impossible to choose the settings in the already installed software, so you need to reinstall it to do this.
Why is this feature useful to you?
Invisibility is an essential feature when you are trying to obtain accurate information without revealing yourself to the target device user. It's not surprising that your children and employees may have a problem with you installing such software on their devices, which is why the stealth mode can save you from unnecessary quarrels.
Also, you should remember that when the users know that there is such software on the device they will inevitably change their activity, so it depends on which goal you want to achieve. If you want to be completely transparent, you can easily select a visible mode – the choice is all yours.