Screenshot keylogger requires a computer running Windows Vista, 7, 8, 8.1 or 10.
When it comes to the frequency of screenshots creation, it can be adjusted by the user to one photo a minute or more rarely.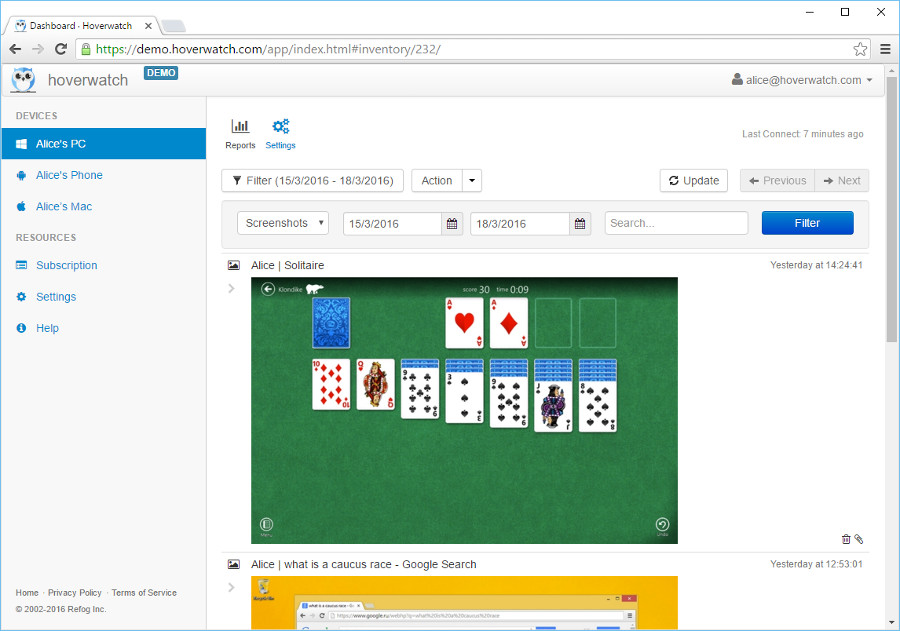 screenshot keylogger
The images are saved in JPG format at 60% quality from the original without reducing the size of the image. The keylogger screenshot feature allows you to save the space with the minimal loss of the photo quality.
If there are several monitors connected to the target computer, then the software takes the screenshots of all monitors and saves them in one image.
All the target computer screenshots can be accessed online in the user panel of this free keylogger with screenshots if you use any device with Internet connection.
The screenshots feature of this software is enabled by default. It means that you don't have to change or adjust any settings.
Why is this feature useful to you?
Viewing the screen of any computer or phone can reveal a lot of information about the activity on this device. A lot of people tend to save the apps, files, and images that are used and opened most often on their screens for convenient access.
In such a way, the keylogger screenshot function helps create a full picture of how the user spends his time when using the target device. What is great about this feature is that you can choose how often you want the screenshots to be taken depending on your needs.