It is essential that this program allows you to get the description of all the user's activity, not only the keystrokes, because people not only type the information on social media, but also share pictures and video files, which may be important for you to intercept.
Our software uses a special method of creating the report for you. It takes a screenshot every time the user makes any significant action on Facebook, and adds it to the report. This method allows you to catch all the private messages, including what the user writes, and the answers he or she receives. It also allows you to see what Facebook pages the user opens. The screenshots use up very little space, but they can contain a lot of meaningful information for you. They show what the monitored person is thinking about and talking about.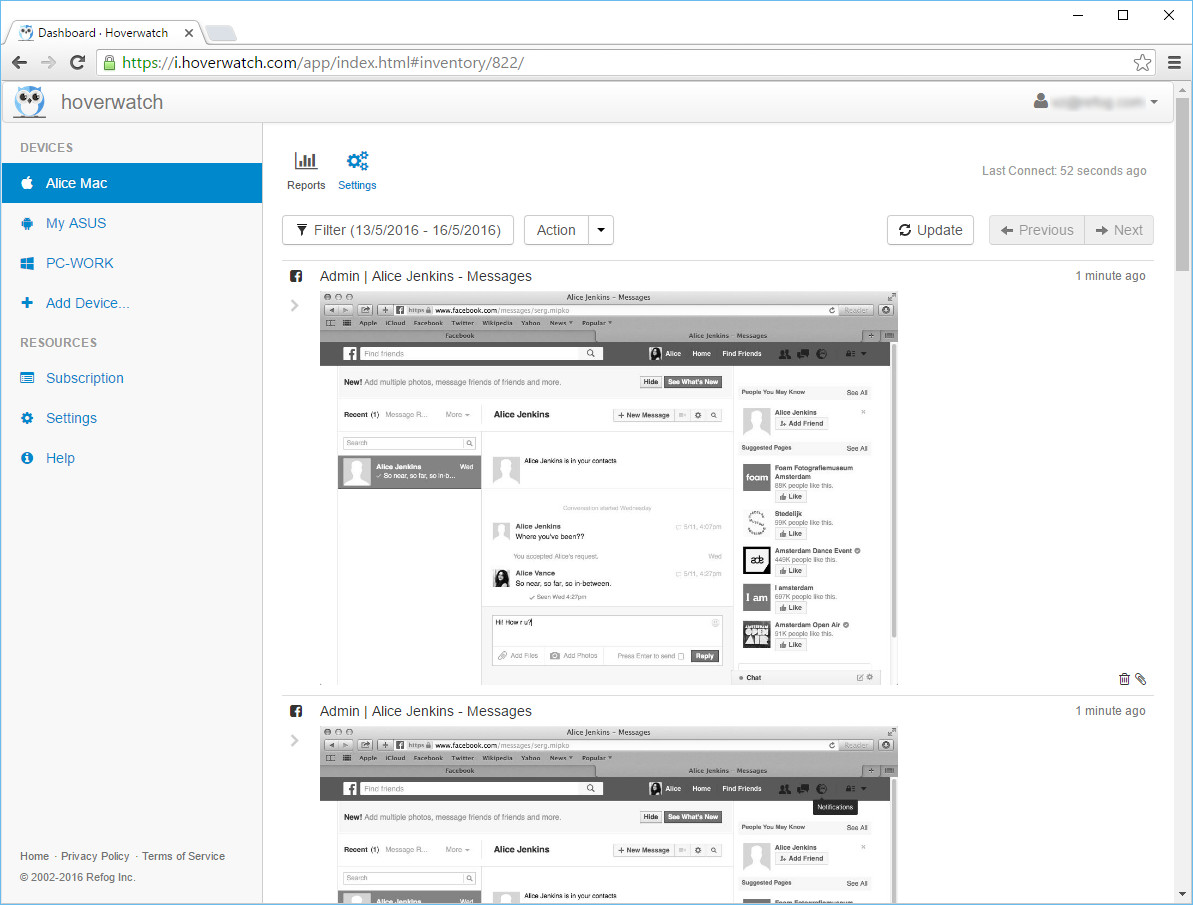 Facebook spy for Mac OS X
Therefore, we can intercept the whole conversation that goes on via private messages. Remember that the message interception is off when you start using the program, but you can turn it on manually. Go to your user panel and select the computer, where you need to run the message interception. In the Settings menu check the box, which corresponds to chat messages.
Why do you need this feature?
Nowadays, social networks connect people more than anything else. Quite often, the young people chat on social media more than they talk on the phone. On the Facebook they write about their thoughts, plans, and chat about other details of their lives. With Hoverwatch, you can monitor the person's messages and other activity on a social network, and by doing so, you will know almost everything about this person, about his or her thoughts and life.