In addition to this feature, the software includes keystroke interception and screenshots functions, which can all be used in the invisible mode.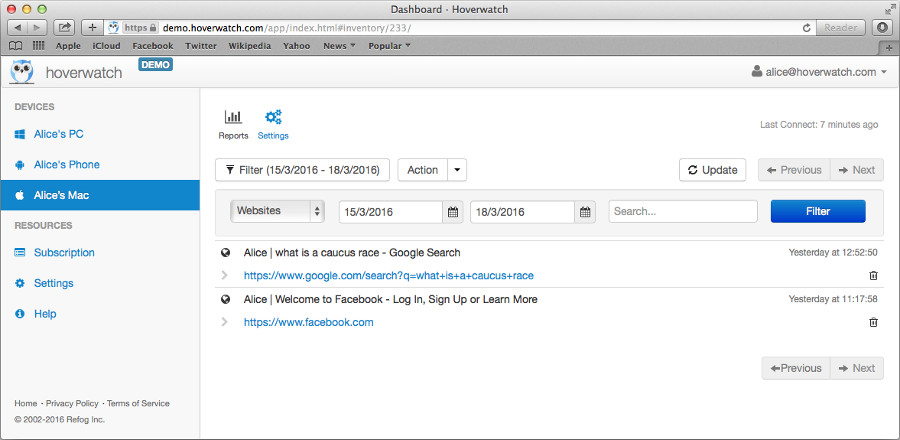 Best keylogger for mac to save Visited Websites
Hoverwatch for Mac OSX gives you an opportunity to save the details of websites visited in Safari, Google Chrome, and Firefox browsers. It is the best keylogger for Mac as it also saves the pages visited in the hidden modes, such as Safari Private and Chrome Incognito.
A list of all websites visited from the monitored computer and saved by this Mac key logger can be viewed in the user panel from any device that has Internet connection.
The saving websites feature is included in the software by default, so there are no additional changes needed for it to work.
Why is this feature useful to you?
Monitoring of websites visited by the users can give you a useful insight in how often they get distracted from their studies or work. If you want your employees to be productive at work, it's essential to control their Internet activity because it's a favorite source of distractions and entertainment for most people.
When it comes to children, knowing their browser activity will also help you protect them from inappropriate websites and communication with strangers. Also, when using this Mac key logger, you will be able to know if your children use the Internet at night instead of sleeping.