What Is Hoverwatch?
Hoverwatch monitoring software tracks your child's smartphone or corporate devices used by your employees.
Cell phone monitoring is relatively new, but it is gaining popularity increasingly due to its simplicity and efficiency. You no longer have to anxiously pace your office or home when your child doesn't pick up the phone.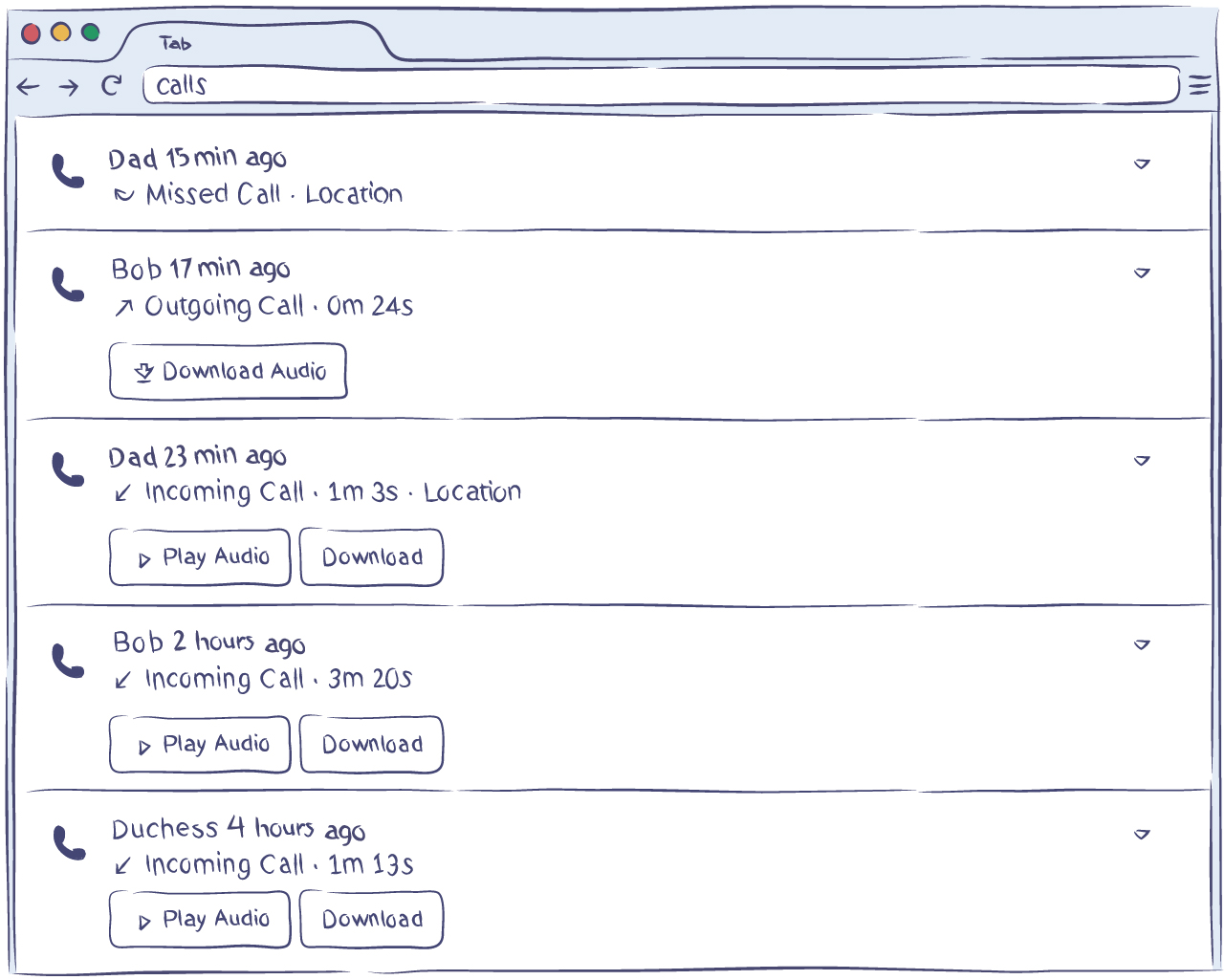 All you have to do is log into your Hoverwatch account, and you'll immediately have access to the real-time location of your child. Also, Hoverwatch provides you with a possibility to view your child's contacts list, messaging history and even shared files in Viber, What'sApp and Facebook. If your child prefers the old-fashioned SMS and calls, Hoverwatch tracks them too, so that you can be sure that your child isn't involved in a "bad" company or truanting at school.
If you're the head of a company, you might be in dire need of high-quality cell phone monitoring software like Hoverwatch, too. If your office is equipped with corporate PCs and/or mobile devices, your employees most likely spend a lot of time working with those devices. However, you can never be sure that the employee who's passionately typing away at the keyboard is actually working.
The chances are that he/she is chatting with a friend or reading the news, effectively lowering your company's productivity. By installing the monitoring software from Hoverwatch on every corporate device, you'll grant yourself 24/7 access to your employees' activities, and it will be easy to make sure that nobody is trying to misuse the provided computers or cell phones.
Hoverwatch Cell Phone Monitoring App Functionality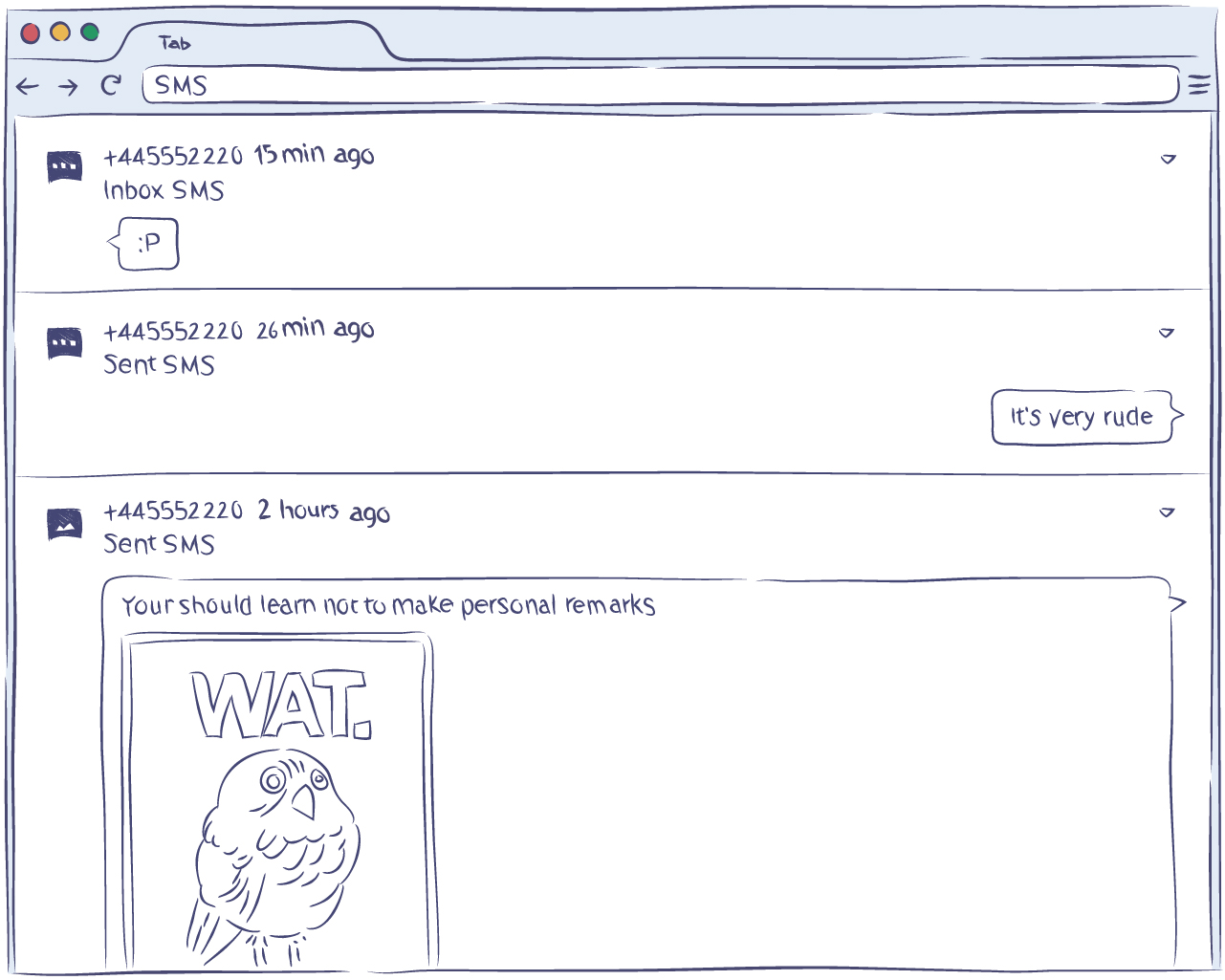 So what exactly can you expect to get from Hoverwatch? First of all, Hoverwatch monitors the devices silently, running in the background and collecting all data without the users ever suspecting that they are being monitored. Second, it is really easy to setup and use (you can find more about that in the next section). Finally, the core functionality of Hoverwatch cell phone monitoring software is as following:
Tracking real-time location of device

Collecting information about every message sent and every file shared through Viber, Facebook, and WhatsApp

Viber, WhatsApp and Facebook logs are created even if the device user deletes a message, the whole message history or sent/received media files

Collecting information about mobile browser usage, including search history and downloads

Mobile browser tracking works even if user has Private/Incognito mode enabled

The device's front camera can be configured to snap a photo every time the device is unlocked

The obtained photos won't be saved in the phone's memory, but they will be sent to the server so that you can view and download them in your Hoverwatch account

SMS, MMS, and calls tracking

Hoverwatch notifies you if the user has replaced the SIM card in his/her device
All information is sent to Hoverwatch servers, where it is aggregated and presented to you in the form of downloadable spreadsheets, so that you can access the obtained logs offline, too. Similarly, the Hoverwatch PC monitoring software tracks the browser, chat messengers, e-mails, and location of a Windows PC or a Mac.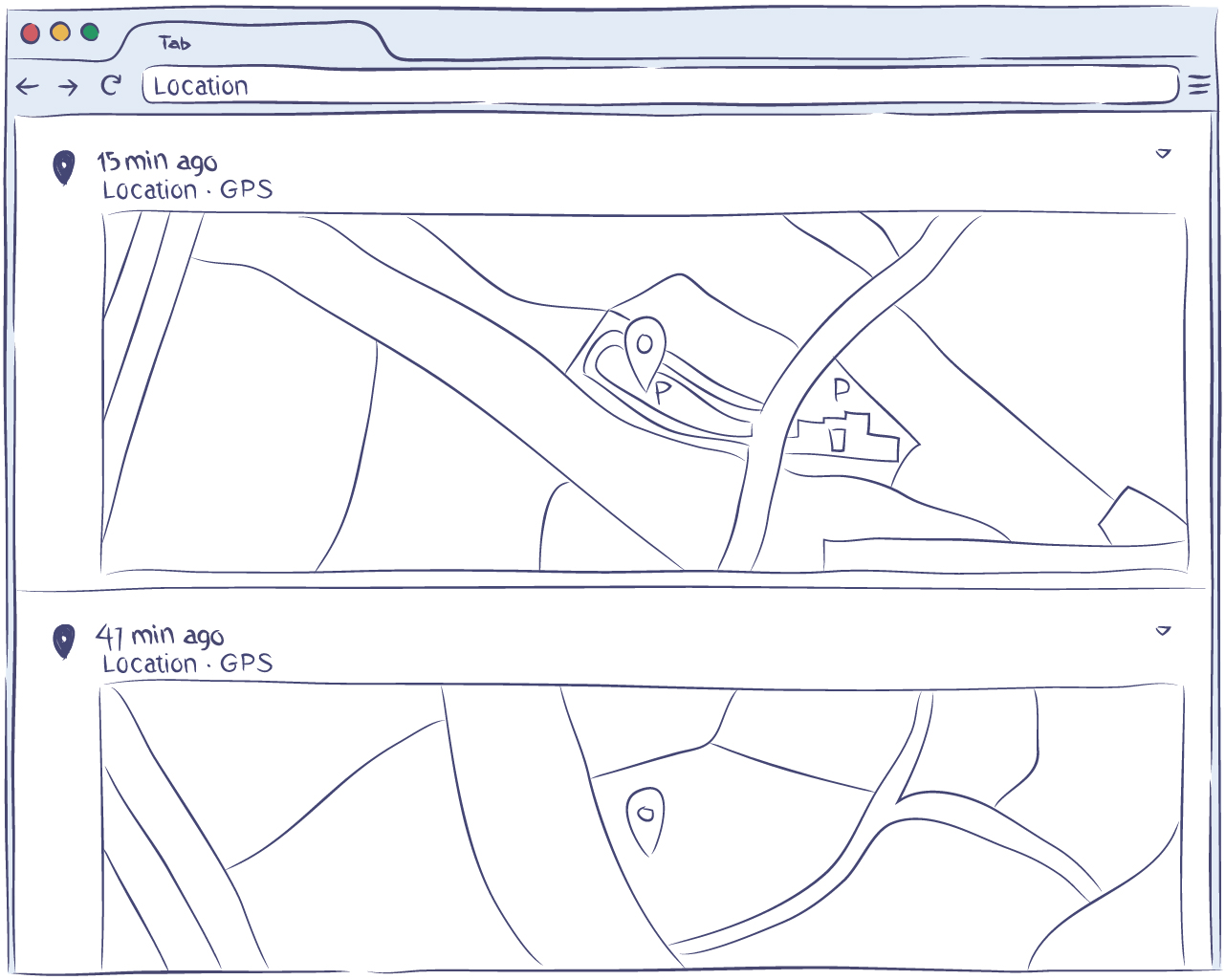 Hoverwatch Phone Monitoring App Setup
To be able to benefit from Hoverwatch cell phone monitoring service, you'll have to perform several simple setup steps. First, go to www.hoverwatch.com and create a free account (if you don't have one yet). Hoverwatch only needs to get the most basic and relevant data from you, so you don't have to worry about your privacy and online safety. Once you have created an account, log into it, and from there you'll be able to download the Hoverwatch cell phone monitoring app for Android phones. Make sure that the smartphone you intend to track runs Android 4.0 or higher. Otherwise, you won't be able to install the provided software on it. Also, bear in mind that while most app features do not require the phone to be rooted, some of them (like Facebook message tracking) will only function properly on a rooted device.
If you want to track a PC or a Mac, you'll be able to download the respective software versions from your account. You'll have to transfer them to the computer you intend to monitor and install them on it. Once the Hoverwatch software is installed, it will be invisible to the device's users, so your employees will never know that their computers are being watched. You can monitor up to five devices simultaneously with a free Hoverwatch account.
Hoverwatch cell phone monitoring app is a high-quality piece of software that will allow you to effectively control everything your child does with his/her smartphone, while the computer monitoring service provides you with a great opportunity to make sure that the corporate devices are not used for private purposes.
Installation Guide